The essential element of successful web design consist in achieving the proper proportion of customer-friendly language, impressive graphic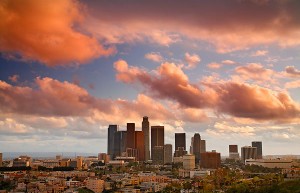 design and operational content management.
Effective Web design includes more than just fitting a company's profile into a web server. The information contained in your website needs to be accurate, simple, written in a natural, client-oriented language to ensure communication. The information contained in your website should be honest and written with the true conviction that your company will provide the service you offer.
However, productive communication isn't achieved by just writing your company's information on a web site. In order to captivate your clients you must use the correct graphics, and animation oriented towards luring them into exploring your site and wanting more information. Since most things people like, enter through sight, you must have a graphic design that promotes exploring and clicking the next page if not to read about it, just because of the pleasure it brings to see its composition. Art is a key element to becoming a hit website.
The last element you need to ensure the productivity of your website is marketing. It may seem like you spent a fortune on artistic web design and writing strategies, but your website is still not giving you the result you expected. The reason is insufficient content management. Not everyone is interested in your website. You must direct your service to the specific group of client who are searching for your service. Studies show that 90% of all companies fail because they have poor client orientation. Studying your clients is crucial for you to accurately focus on making a good first impression.
This is important in all areas of your business and particularly on your online presence. Our web solution company offers complete packages for all your website needs. Our professionals are ready to offer you complete redesign of your website, new site options for businesses wishing to improve on existing websites as well as our wide variety of visual and communicational options to assist you in optimizing the efficiency of your webpage. From customized web design to tips on key word arrangement, www.webmanla.com has the web solution for you.
For those of our clients who need a complete custom website built, we offer to incorporate e-commerce solutions and other online applications to jumpstart your e-business today.
Your satisfaction is our main concern, that's why at www.webmanla.com, all of our staff, from project managers to content writers are available 24/7. We are trained and ready, not only to understand your requirements, but also to guide you through the website design process and provide you with proven techniques of efficiency in order to meet your requirements and maximize your company's online potential.