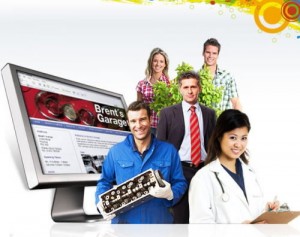 There are several people who consider themselves to be wonderful web designers and developers but there are only a handful of people who are actually employed with a web design company and can meet every need of the client. A web design company can offer a client many outlets and ways to promote, design, and manage their website but there are tons of things beyond that which should be considered when choosing the perfect web design company to suit your business needs.
The first thing that must be done before comparing and contrasting web design companies is to assess your situation. There might be some things that you need to have handled inside the company instead of purchasing services outside of it. However, when consulting a company regarding web design they will more than likely offer you a long list of services that they provide to businesses just like yours. After assessing exactly what you need you should have a list of the following:
Outlook on intended audience
The budget for the website
The Overall goal of the website
The overview of the marketing scheme
The responsible parties for the project
There are many different types of websites that will be offered through design companies such as HTML, e-commerce, database, flash, or your businesses own unique content management system. In order for the web design company to meet your needs you must know beforehand which type will benefit your consumers and your website appearance. The knowledge and skills needed to design a website can only be had by professionals who have previous experience and samples to provide that connect specifically to what you are asking for whether it be HTML or flash or any other type.
The portfolio of a web design company is also very beneficial to seeking one for hire. There are many companies that only specialize in certain areas of web design and do not offer the complete packaged services that may be needed. This can be a set back and end up costing the client more money in the long run to hire several companies to do the job that one company should be able to do entirely. When the client is satisfied with the portfolio of examples and has an ideal budget in mind, contacting that web design company is the next step.
It is advised to always get a formal contract drawn up so that there are no disagreements later when the work is underway. The contract also offers a plan for what the company will offer the client, what the client wants, what the price will be, and how long it will take to get the job done successfully. It should also have any problems that may arise outlined in it to avoid unnecessary setbacks. For some companies, guarantees are the cushion that helps the client rest easy knowing that they have put their website in the right hands. Any guaranteed offered should also be evident to the client so that future plans can be made to establish a business relationship and develop the perfect website.