Navigate Social Media
Need help with Social Media? Looks no further, we can help with Facebook, Twitter or Youtube, accounts creations, updates & the little tricks that just works.
Search Engine Optimization
Our SEO services come with documentation on how you have improved in the rankings. You'll see how many spots you've moved.
Mobile Friendly Design
We make sure that our designs will work correctly in browsers. It works in IE7, IE8, IE9, Firefox, Opera and Safari.
The first step towards improving your success on the web is a free quote.
We are local and we've been in business for over 20 years …
We have a long list of happy clients. Results are what matters …
We really care that our pages to be search engine friendly, so …
SEO and a nice design are just the start. SEM, email marketing? we do it all …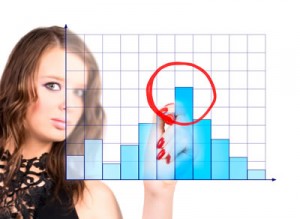 Web Design Los Angeles and Search Engine Optimization (SEO)
(310) 294 1107
From customized web design to tips on key word arrangement, WebManLA has the web solution for you.
For those of our clients who need a complete custom website built, we offer to incorporate e-commerce solutions and other online applications to jumpstart your e-business today.
Your satisfaction is our main concern, that's why at Web Design Los Angeles, all of our staff, from project managers to content writers are available 24/7.
We are trained and ready, not only to understand your requirements, but also to guide you through the website design process and provide you with proven search engine optimization (SEO) techniques of efficiency in order to meet your requirements and maximize your company's online potential.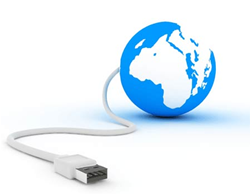 Graphic design & web design (online & offline)
Logo design development (Tier 1, 2 & 3)
Brand creation & marketing in web 2.0
Website redesign & redevelopment while focusing on SEO.
E-Commerce, WordPress, Presta shop & Magneto.
Online application development (custom PHP scripting)
Reliable web hosting services
Database programming ( we specialize in mySQL)
Keyword research & placement (your SEO first step)
PPC (pay per click) Management (SEM = SEO + PPC)
SEO Copywriting (professional writers)
Online Marketing Consultancy
Free Consultation (come meet in our office, see address below)
Google Friendly Sites (always)
Free Hosting (sometimes…)
Great Tech Support (always online)
Web Man Los Angeles, a strong web presence online is incredibly important in today internet world especially when it comes to your business. Why? Because a good website will often be the first view your potential customers have of your online or local business and some times the last…. If their initial impression is not a strong impression, then you will potentially lose out on a customer, and you will see your revenue that should be generated from a strong on line presence drop accordingly.
On the flip side, if you have a strong and healthy online web presence, then you will reap the rewards, meaning in today's online world higher Google organic search rankings aka SEO,You will also have bolstering traffic thanks to "white hat" Search Engine Optimization practices, a sleekly designed website thanks to cutting-edge design practices, and web development tools that make your website as easy to use and functional for your users as possible.
At Web Guy Los Angeles., we are proud of our commitment to excellence in the realm of web design. We have helped many clients in the Los Angeles and California area to increase the effectiveness of their online web strategies campaigns. Through consulting with you the client , to an comprehensive online keyword research, we will help you develop an effective web strategy for your company or business.
What can you expect when you choose Web Man Los Angeles for your web design projects?
Top Los Angeles Web Design and Development
You can expect top, cutting edge web design from Web Man Los Angeles for your Los Angeles business, you can view our web design portfolio .Your website is the first thing that many will see of your company. You can think of it as similar to a storefront. You would not want your storefront to be a disorganized mess. In the same way, it is important that a website be strong, sleek, and well-designed.
That's where Web Man Los Angeles comes in. We ensure that every website we design fits the business we are designing for.
We do this using HTML, PHP, CSS, Flash Ruby on rails and myriad other web development and programming languages. We utilize "best practices" of web design, But also ensuring that every website we designed is not only great looking, but also fully functional and easy to use, wit ha Google search engine friendly structure from day one it goes on line.
Los Angeles Search Engine Optimization (SEO)
Search engine optimization is one of our strengths. Through many different techniques and practices, such as keyword optimization, search engine optimized content for your website's, and meta tags, we enable your website to rank higher on search engines such as Google, Yahoo, and Bing.
When your website ranks higher organically , more traffic will come to your website. The vast majority of people only look at the first page of search results. We will enable your site to be targeted for specific keywords and rank higher in the search traffic. An essential part of white hat SEO is a technology that optimize and can boost your ranking and increase your traffic dramatically, Google required those links will never be paid for or bought and only given and a part of organic commerce transitions Not only do higher rankings in search engines give you more visitors, but they also increase your credibility. Imagine the credibility you will gain by having a search result on the first page for your product or industry.
We are located in the Los Angeles area, we do: Design, Videos, and Web Hosting Some of our design and SEO projects are outlined above in our web design portfolio, among many we promote. we have a few clients from the east coast in the construction & home improvements industry, Call us today for a free consultation on how our web design, web development, and search engine optimization packages can help your Los Angeles company to succeed in the online world. It is certainly not easy to thrive in the wild environment of the web, but it has never been easier thanks to Web guy Los Angeles web design services.
Let us help you thrive in the web development world. We are certain you will find that it brings a significantly clear and demonstrable return on your investment.