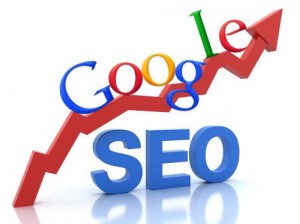 Search Engine Optimization or SEO is a very in depth topic that stretches across many areas of web marketing and design. For beginners in the business department, SEO can be overwhelming as it covers many aspects in very little time. Time constraints on putting up a website and getting it covered through search engines can weigh a beginner down and create a stressful atmosphere.
With hiring a professional you can guarantee to lift the weight of that stress and come out on top with a publically brilliant SEO website in the Los Angeles or surrounding areas. Contacting a professional can prove to be the best decision for a beginner, intermediate, or an advanced business owner.
Search Engine Optimization and Search Engine Marketing (SEM) are often confused with one another. However, in retrospective SEO comes before SEM when working on public awareness or internet awareness of your website. SEO is done to help search engines crawl and supply the website with a ranking to where it will show when being searched by an individual or business.
SEO is very important and is a vital part of any business that has started or transitioned to an online appearance. The basics of the website design and development is normally completed before the steps to make it searchable become a priority. There must be content available so that the search engine crawlers can correctly place a ranking for search processes. With over 80% of websites being searched and found through search engines, having a top ranked site will definitely appeal to many people while searching and cause them to venture to your site.
When an individual searches for a specific topic, there are billions of potential combinations that can be made with the words they are searching. However, with most search engines only about ten results show up.  If your website isn't in the top ten ranked websites to come up with those search keywords, more than likely the individual will find what they are looking for in the top ten and not worry with searching through the thousands of pages with other possibly unrelated topics. Therefore it is imperative to have your business listed on the first page within the top ten rankings.
Before a website can be crawled by the search engine spiders, it must have a niche or content related to one major topic. This will help the spiders connect your site to the rankings and list it to be seen. The best way to have a site listed is to provide like content related to one topic.  This topic can be travel, family, friends, fun, sports, and anything in between. Having one set topic and related the web page domain name to it will ensure the search results will show your website to the individual.
When choosing the domain name, the longer they are the more difficult it becomes for professionals to advertise your website. For SEO purposes a short name that has all of the major topic keywords will suffice and become an asset. Putting a short name on cards, bumper stickers, or on advertising posters is a lot easier than having a four or five word domain name that will take up half of the space available for advertising. Although many of the domain names are taken, figuring out which will help with SEO purposes will ensure your website to be ranked higher than that of longer names. For more information and help on ranking your site with SEO in Los Angeles or surrounding communities email or contact us today.