WebManLA.com is a search engine optimization company based out of California.  Our marketing and Internet experts will give you the competitive edge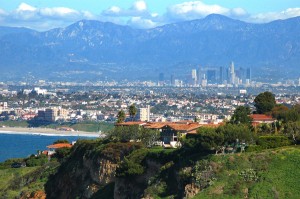 you need for your business to grow and prosper.
The best prospective customers are out there right now searching for services and products offered by businesses just like yours, and we know what it takes for them to find you easily within Internet search results.
Your website's position in search results from Google, Yahoo or MSN is crucial to the success of your business.  At WebManLA.com, we have the tools and techniques to promote your website to the top of search engine results, making your site more visible to the customer.
By using search engine optimization, or SEO, we will analyze the keywords used by searchers and include them in your site.  This allows customers to connect with your business quickly and easily.
Search engine optimization means developing a website so that it will be discovered by popular search engines.  Potential customers utilize a combination of specific search terms while seeking the services your business has to offer, and our team of experts will map and index your site's content to reflect these keywords.
SEO for your California-based business is one of the most innovative techniques to getting discovered by potential clients.  Successful California businesses employ a variety of Internet marketing methods to get the best return on investment.  These include methods such as:
Hosting Services for Your Site
Enhancement of Link Popularity
Keyword Analysis and Selection of Widely Used Terms
Pay Per Click Management, or PPC
General Site Content Improvement and Quality SEO Copywriting
Application Development and Database Programming
High-Quality, Eye-Catching Templates
Using companies like Reputation.com to control the way search engines project your personal or business image.
At WebManLA.com, our highly knowledgeable staff can provide all of these proven strategies to give your site the content, keywords and applications you need to stand out among other businesses in your field.
Comprehensive Reports
Whenever you choose to work with a California SEO company, always check to ensure they will provide detailed reports so you can analyze what is working for you.  WebManLA.com issues comprehensive SEO reports for our California clients, including a baseline search engine ranking and traffic report.
See how you're holding up against your top 3-5 competitors and see what sections of your site are being indexed by search engine spiders.