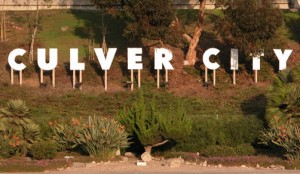 WebManLA.com is a Culver City Based SEO company.  Making sure that prospective clients find your website is critical to your success on the Internet. The best sources of customers are the ones that will create a constant stream of people who are interested in buying what you want to sell. For websites this means Search Engine Optimization (SEO).
Search engine optimization is a process of increasing both the volume and quility of web site traffic coming from the varios search engines. Primarily Google, Yahoo and MSN.
Our team of experts will increase the relevency of your website to your target audience by analyzing the existing content and structure of your site and making changes that will effect how the search engines see the content.
SEO or Search Engine Optimization, means building a website so that it will be discovered by search engines. It also means designing each page in such a way, that the site's content will be thoroughly mapped and indexed to keywords that potential customers employ when seeking your products or services. Organic SEO engagements with WebManLA.com are based on key objectives using all appropriate techniques available to professional search engine marketers. WebManLA.com' Organic SEO methodology is designed to identify those steps necessary to move quickly from planning stages through implementation in order to achieve tangible benefits in as short a timeframe as possible.
Natural Search Engine Optimization Methodology
Research and Analysis
Keyword Phrase Research
Using proprietary search engine analysis tools; WebManLA.com will work with you to develop the ideal set of keyword phrases for promoting your website. WebManLA.com examines the content and business model of your website and cross-references that against the most relevant search terms used by web searchers.
Baseline Search Engine Traffic Report
Using your web traffic software reports or through online access WebManLA.com will analyze your current natural search engine traffic statistics
Baseline Search Engine Ranking Report
Using your approved keywords we will run an extensive search engine ranking report detailing your website ranking positions among the top 10 search engines (accounting for 98% of all search engine traffic).
Competitive Analysis Report
WebManLA.com will use approved keywords to run similar search engine ranking reports against your top 3-5 competitors.
Pages Indexed Report
WebManLA.com will determine and report to you the number of pages on your website found within the major search engine databases. These databases include Google, Yahoo, MSN and Ask Jeeves. These databases power the major search engines like AOL, Altavista, AllTheWeb, and more. This information is vital in understanding which sections of the your site is being indexed by various search engine spiders.
Natural Search Engine Optimization
Overview
Using our research and analysis WebManLA.com will create optimization suggestions for key pages within your website.
Optimization Elements
After careful selection of relevant keyword and keyword phrases per page, WebManLA.com constructs search engine friendly HTML code, including page unique Titles, META Descriptions, ALT Tags, and Navigation and Link Structures which include:
Examination of internal linking structure including the selection of link names and titles.
Proper site navigation including linking strategies such as addition or modification of a site map.
File and page name structuring.
Write additional content if needed for your web pages
Generate articles and press releases as needed to boost your rankings
In addition WebManLA.com will closely examine web page body content, and will utilize its copywriting team to create "smart" website copy that will appeal both to the your consumer and the search engines.
Link Popularity and Link Network Quality Consulting
Company Website Network Consulting
Many times company's internal website networks make up some of the best link acquisition potential. With Your help, WebManLA.com will help outline various link opportunities, which could greatly increase the overall rankings of your website.
Your Partner WebManLA.com
WebManLA.com, our clients and other web properties all have the ability to link to you. WebManLA.com will work with you to determine which sites are contextually best, and will help make contact with these firms through either phone or email.
Post Implementation Reporting
Rankings
Once a portion of WebManLA.com suggestions have been implemented on your site WebManLA.com will begin the reporting process. Once ranking reports begin they will continue to run on a monthly basis from the day of the month when the process began.
Traffic
WebManLA.com will monitor traffic trends monthly beginning on the signature date of this SOW. Specifically, WebManLA.com will be monitoring total search engine traffic and individual search engine referrers for your keywords WebManLA.com will report to you these numbers on a regular basis.
Executive Summary
WebManLA.com will compare baseline measurements of traffic and rankings to post implementations reports from to create the Executive Summary. This document will clearly outline search engine traffic trends, keyword trends, ranking trends, and indexing trends in both numerical and chart format. This document will clearly communicate the results of the Natural Search Engine Optimization strategy.
Account Management
Your will be assigned a dedicated account manager who is responsible for all internal and external communication. This account manager will correspond and work with the WebManLA.com team to ensure all timelines are met and all deliverables are created.
Another one of our optimization clients is a client who serves business and residential customer as one, he does a great job replacing or rekeying you locks for an affordable prices, give him a call and see for yourself .