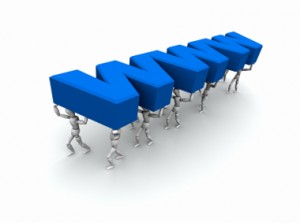 Setting up an e-commerce site in Los Angeles can be one of the best decisions you could ever make for your online company.  Why is this the case?  Well, if you have an e-commerce site, then you effectively increase the marketability of your product.  It's a low-cost method of setting up a new virtual storefront.  The best part about a Los Angeles e-commerce storefront?
It basically runs itself.
E-commerce strategies and products that will help your business succeed include online stores, credit card processing services, and virtual shopping carts.  If you have a successful online e-commerce store, then all of these services will be integrated into one cohesive service that will make life much easier for your customers.
When you make the online shopping experience easier for your customers, then you gain an edge.  Your customers to your California e-commerce store will continue to frequent your store.  iTunes is an excellent example of this method.  By making it as easy as possible to purchase a song or album – all you need to do is click "Buy Song" – Apple creates repeat buyers for their multi-million dollar company.
You can utilize a similar method by having an e-commerce solution that allows users to create user accounts and store information on your site.  By utilizing the best in encryption technology, we make this service as secure as possible for your customers.  After all, you are responsible for the security of your customers' data when you run an e-commerce company.  You don't want to your customers' data to fall into the wrong hands.
Call us at Web Design L.A. today to learn more about our e-commerce solutions for your web design company.  We're certain that our services will provide a level of value to your company that you hadn't previously dreamed of.  In fact, we're so sure it that we'd be happy to offer a free consultation and provide you with a free quote for your Los Angeles e-commerce solution if you simply give us a call today.
We look forward to serving all of your e-commerce Los Angeles needs.  In order to be poised to succeed in the online world, you need an e-commerce strategy.
What's yours?