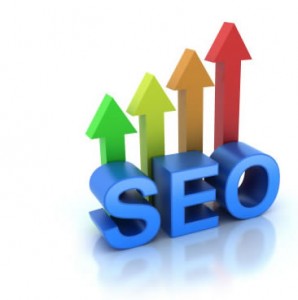 With an unparallel record of excellent customer service in over a decade in online advertising and digital marketing industry, Web Man LA is the best  'One stop shop' for small and large businesses for online and offline digital marketing needs. We've got your business covered from lead generation to affiliate marketing, search and performance marketing to CPA campaigns.
Are you looking to join our Affiliates program as an Advertiser or a publisher with Web Man LA? Please contact our business representative to know more about our programs.
Web Man LA is a leading digital media company for constant revenue from CPA advertising as we are known for quality customer care. Offering arrange of specific and sophisticated expertise that is only gleaned from years of experience, Web Man LA presents our campaign service to improve your business performance.
We use our own media that includes a comprehensive network of lead generation and direct marketing partners to formulate and design advertising plans for both small and large businesses. When you work with us, there is no need to hire the services of multiple service providers and our team of expert marketing team helps to take your business a notch higher than the competitors.
Redefining performance marketing with Lead generation and marketing, Email marketing, Display advertising and Search marketing. We have just one goal- driving results while our full service, comprehensive range of services provides freedom to develop to achieve your business targets and goals. We provide two categories:
Our comprehensive network comprises of millions of world's leading advertisers and publishers. Blending technology, industry expertise and service, our digital media company consistently strives to generate massive volumes of targeted traffic for thousands of direct marketing campaigns, advertisers and agencies. The lead generation network produces high Return-on-Investment for advertisers. Web Man LA's publisher bases provide verified data on a pay-for-performance model about hundreds and thousands of consumers to our advertisers. Our publishers are suitably compensated for quality traffic. To know more about our Affiliates service,

click here

.
 Quality advertisers and online marketing teams. From quality creative services to media buying and performance campaign consulting, verified Media Company manages all. As pioneers in the field of CPA and CPL advertising network, we bring sustainable traffic and have been managing online marketing campaigns to some of the top global companies. Get optimized results online with campaign analysis and testing. Most of our advertisers see higher ROI and better profits. Know more about our Advertisers program,

click here

.
Are you looking to test the market for your business? With our performance based advertising, test your products and the difference between a dismissal failure and a successful product launch. Connect with the potential customers through our publishers and advertise online with some of the best systems available. Your success in your business depends upon getting results from your advertising and our team of successful performance based advertising helps your business achieve the goals you are seeking.
As a digital marketing company, Web Man LA transcends virtual traffic into positive growth for numerous businesses. The best advantage of working as an advertiser with our company is that we have long term investors with corporate backing, quality publishers and expert direct marketing teams that provide performance based marketing analytics using tracking technology in the digital advertising industry. And that is one of the reasons we're considered the best choice for digital marketing needs.
Today we represent many publishers and advertisers and are one of the leading digital media companies for lead generation networks in the online marketing industry. Every month we drive more than over a million paid conversions while we offer our service globally and have affiliates or partners in international markets. Considered as 'quality network' by our partners, we've helped them navigate through the complexities of performance marketplace. Acting as a liaison between publishers and advertisers, we strive for profitable balance amongst them.