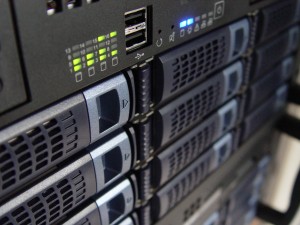 California has always been a top choice of residence for people who have chosen to work in industries that revolve around computers and the Internet. Areas such as The San Francisco Bay and Santa Monica, where Yahoo! is located, have remained among the most popular of areas within California for this industry.
The list of web design companies and individual designers for Santa Monica is practically endless.
There are many companies in the area that offer web design and management for varying prices but how do you know if you're getting the best deal for your money? Upon reviewing many of the companies you'll notice that some of them do not provide the complete package of services needed to properly set up, design, and maintain your website.
For those on the other end of the spectrum, wanting to find a job within web design can be just as hard as finding the perfect web design company to fill all of your needs.
Due to the huge amount of web design companies in Santa Monica, is a great place to start looking for the perfect web design company. It can also be a great place to start out in the industry for new college graduates. The employees before being hired have provided a professional resume and a portfolio that stood out and left an impression on the company. Before anyone is encouraged to apply for a job in the web industry they are given a few tips on how to get acquainted with the position. A few tips might be:
1.  Take advantage of software- Top-notch software maybe too expensive when you are first getting into this line of work. There are always trial versions of software available for download. You can almost always find used versions of the software, also. This will help you produce the best possible portfolio.
2.  Remain Creative- It might be hard to avoid "Designer's Block", but there are few tips that may help. Browsing the Internet may help remove the block and restart your creative flow. Seeing something that catches your eye may get you headed toward something brand new. Also try:
Music
Catch up with family and friends
Magazines
Books on the web design
Anything that helps you relax is a great way to get your creative juices flowing again.
3. Blogging- A very popular trend lately is blogging. Creating a blog and writing about yourself and working in the Santa Monica web design industry works to get your name heard and work seen by many potential clients and employers.
4. Resume- Take your professional looking resume to the web design company in Santa Monica.
You want to keep in mind, when applying to these different Santa Monica web design companies, what your strong points are and where you could possibly need more training. Some companies provide all the bells and whistles when it comes to services, from registering the domain name, to providing content, all the way to the maintenance and upkeep of the site. Other companies may focus on just some of the aspects. Still, others may start with a web template, rather than starting from scratch, which might be something you are more comfortable with.
Finding a job in Santa Monica's web design industry is, for the most part, no different than finding a job in any field in any city. While the competition may be steeper, it still comes down to looking and sounding professional, getting your name known and having your work seen.